UPDATES
Mariana Mazzucato and Leilani Farha present the Right to Housing working paper at the International Social Housing Festival in Barcelona
7 June 2023
Mariana Mazzucato and Leilani Farha presented a high-level summary of the "Right to Housing: A Mission-Oriented and Human Rights-Based Approach" working paper during a session on housing systems in southern Europe at the International Social Housing Festival.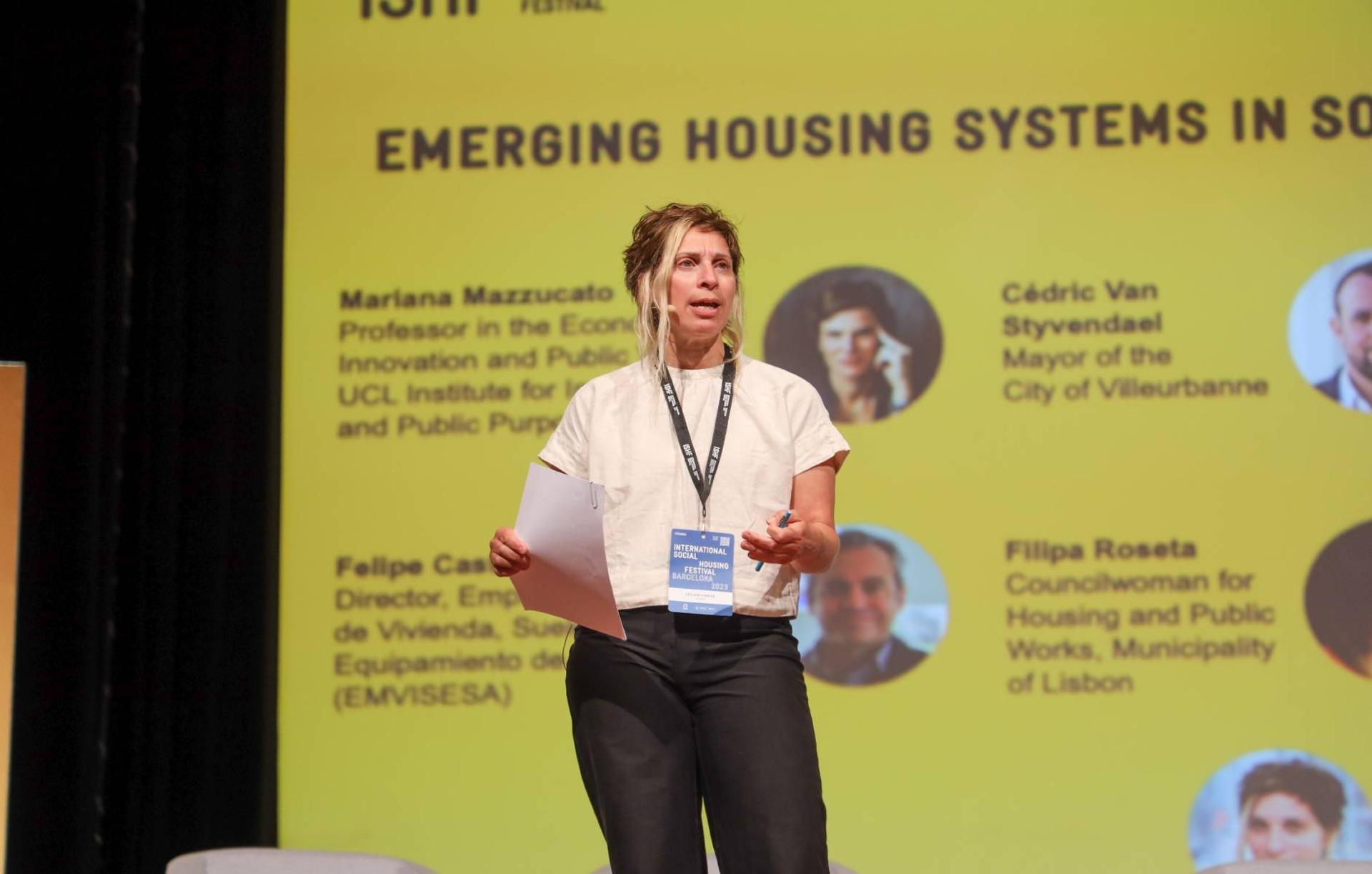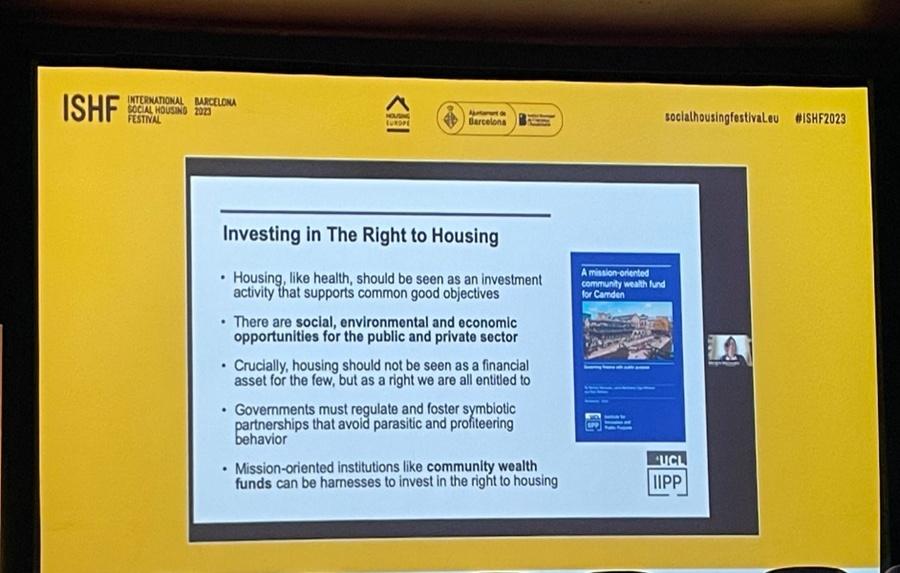 Framing the discussion, Mariana noted that amongst other drivers like climate change and urbanisation, financialisation has worsened the housing crisis. She stressed that housing is increasingly seen as an asset not a right, and that without immediate and decisive government action we will fail to reach the SDG target of ensuring access to adequate, safe and affordable housing for all.
Introducing the working paper, Mariana stated that a new approach is needed that brings together human rights which invoke a legal accountability for ensuring housing for all, with missions to organise and accelerate the whole-of-government, multi-stakeholder action that is required.
She outlined the 6 pillars of the approach: committing to a housing mission; shaping the housing market, not tinkering; building an entrepreneurial state, public-private partnerships for the common good; public value-driven financing and taxation; and ensuring monitoring and accountability.
Leilani then moderated the discussion between housing experts from several Southern European cities including Cédric Van Styvendael, Mayor of Villeurbanne; Emily Marion Clancy, Deputy Mayor of Barcelona; and Filipa Roseta, Councilwoman for Housing and Public Works at the Municipality of Lisbon.