UPDATES
Blog | Launch of new case study report "Housing and the City" at the Healthy City Design 2023 International Congress
18 October 2023
On 16 and 17 October Ricky Burdett, Co-chair of the Council on Urban Initiatives, launched a new case study report – Housing and the City: case studies of integrated urban design – at the Healthy City Design 2023 (HCD 2023) International Congress in Liverpool. Ricky spoke as part of the Housing and Health Equity event hosted by Council on Urban Initiatives knowledge partner Impact on Urban Health.
Download Publication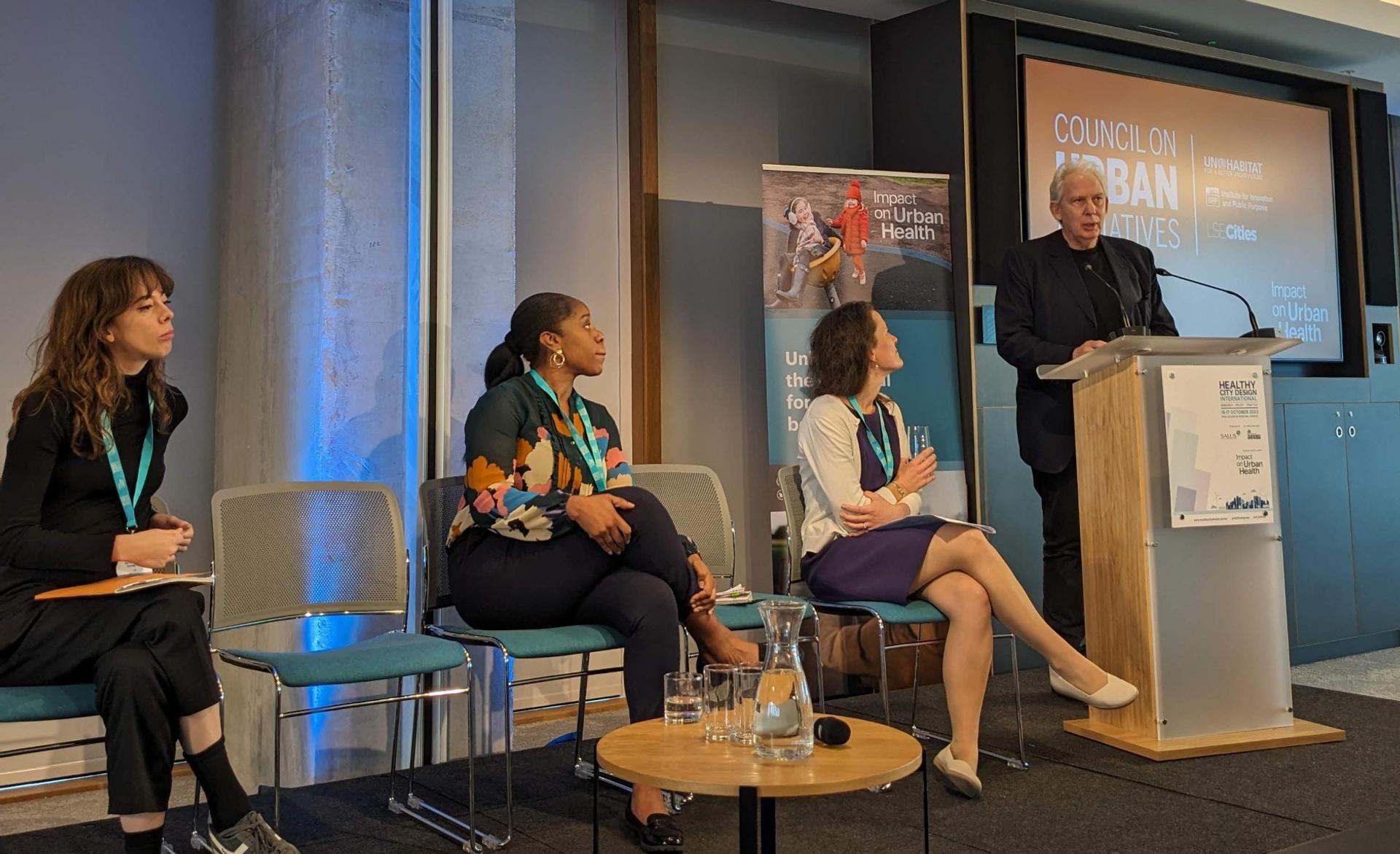 The event opened with remarks from Barbara Rechwein, Programme Director at Impact on Urban Health, who framed the problem of healthy communities as a moral, economic and political issue. She noted that there are clear solutions to health challenges that we are failing to act on and emphasised that this is a justice issue with extreme inequalities in health outcomes across the UK. She prompted the panel to think beyond the individual into the systems that lead to poor health, including housing.
"
The next speakers, Maria Morgan from Kineara and Joey Carr from the Safer Renting Initiative, spoke about the challenge of adequate housing in London. Both highlighted the need to take a root cause approach to housing vulnerability and to address the structural barriers in place preventing decent, affordable and sustainable housing for all.
"
Ricky then encouraged the audience to take a holistic perspective regarding health and housing in cities. He reminded them that a large percentage of the built form in cities is made up of housing and argued that we need to consider, not just the social determinants of health, as articulated earlier during the congress by Sir Michael Marmot, but also the spatial determinants of health.
"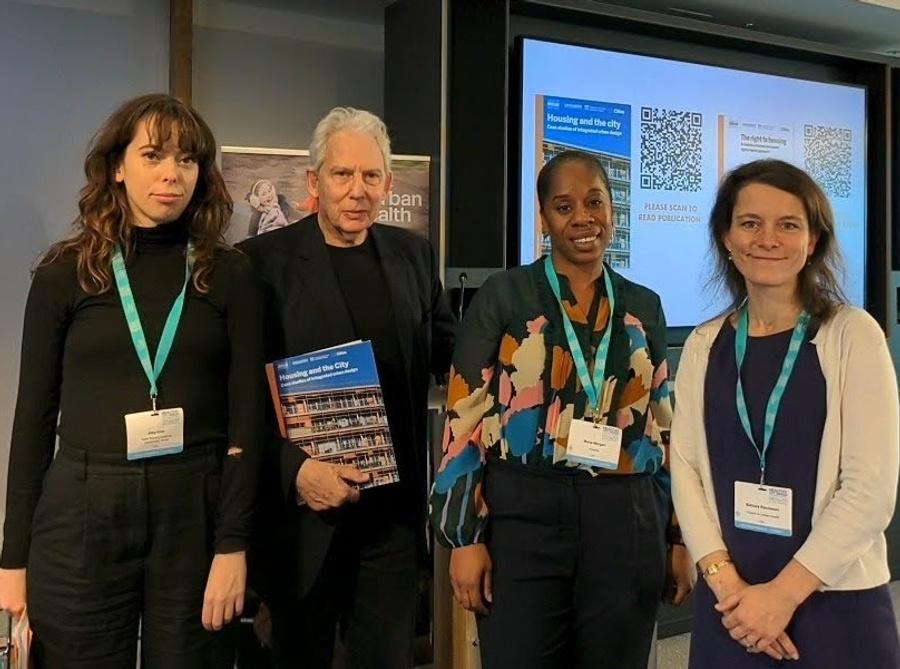 Ricky emphasised that an interdisciplinary approach is needed. He highlighted the political and economic argument as set out in Mariana Mazzucato and Leilani Farha's paper "The Right to Housing: a mission-oriented and human-rights based approach". They state that housing is increasingly treated as a financial asset rather than a human right and that we need to organise government action around bold missions that use human rights to provide legal accountability.
Ricky then turned to the approach set forth in the new "Housing and the City" report which explores a number of case studies from cities around the world that are finding creative ways to govern, finance and design adequate housing. He highlighted in particular the examples of Barcelona, where housing as a human right has been enshrined in metropolitan policy and Singapore where 80% of the residential population live in public housing thanks to political decisions to prioritise the public provision of housing.
He concluded that solving the global housing challenge will require looking at all systems and services that make up the city. And ended with a call that policy should not focus solely on the individual housing units in themselves, but on the connection of housing developments to the wider fabric and infrastructure of the city.